Hybrid Course
26-28 October, 2023
Location: Department of Woman's and Child's Health, University of Padova, Padua - Italy
or Online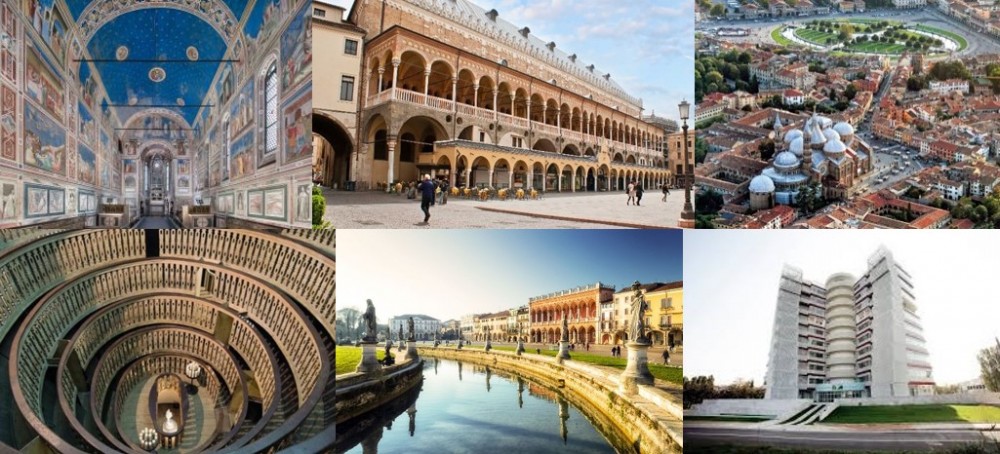 WELCOME MESSAGE
We are delighted to announce the first PReS Educational Course on JUVENILE SCLERODERMA SYNDROMES (JSS), to be held as a hybrid meeting on 26-28 October 2023 at the Department of Woman's and Child's Health, University of Padova, Italy.
We warmly welcome participants to attend face to face or virtually. Participants will have a comprehensive update on clinical presentation, epidemiology, pathogenesis and management of the juvenile scleroderma syndromes. With a view to promoting a practical approach to the patients, a limited number of 40 attendees will have the opportunity to participate in presence.
During the face-to-face teaching sessions, participants will evaluate real patients with various subtypes of juvenile scleroderma and get confidence with the most recent techniques for the assessment and monitoring of these conditions.
Speakers include international experts in Juvenile Scleroderma. We welcome the submission of interesting clinical cases, which will be discussed in interactive sessions and ask for abstracts to be sent to meneghel.alessandra@gmail.com by 8th October 2023. For further details and registration, please refer to the full programme.
Kind regards,
Francesco Zulian & Giorgia Martini (JS WP Training and Education Lead) on behalf of the PReS Juvenile Scleroderma Working Party and PReS secretariat.
COURSE DESCRIPTION
LEARNING OBJECTIVES
This course will cover the current state-of-the-art on
Summarize current knowledge on Juvenile Scleroderma Syndromes
Recognize and experience the most reliable techniques for evaluation and management of Scleroderma in children
Discuss real-life clinical vignettes based on case presentations
COURSE CERTIFICATION
A certificate of attendance will be supplied and send by email to all participants.
COURSE EVALUATION
You will be kindly asked to evaluate the course with respect to educational content, course organization and venue.
ORGANISATION AND COMMITTEE
SCIENTIFIC COMMITTEE
Francesco Zulian (Chair of the Course)
Tadej Avcin (Secretary of PRES)
Jordi Anton (Chair, Training and Education committee)
Ivan Foeldvari (Chair of the JS-WP)
Ozgur Kasapcopur (Secretary of the JS-WP)
Giorgia Martini (Education and Training Lead)
Valentina Leone (Clinical Care Lead)
Edoardo Marrani (Emerge Representative)
Elena De Stefani (Parents Representative)
Gaia Berlini (Patients Representative)
SPEAKERS
Jordi Anton
Tadej Avcin
Ivan Foeldvari
Ozgur Kasapcopur
Clare Pain
Suzanne Li
Kathryn S Torok
Giorgia Martini
Elisabetta Zanatta
Francesco Zulian

Mara Cananzi
Biagio Castaldi
Chiara Giraudo
Renzo Manara
Alessandra Meneghel
Elena Reffo
Francesca Tirelli
Valentina Ferraro
M. Elisabetta Zannin
ORGANIZERS
Francesco Zulian, Giorgia Martini, Alessandra Meneghel and Francesca Tirelli with the support of the PReS JS WP core team and PReS secretariat.
CLINICAL CASE SUBMISSION
Please send an interesting or difficult clinical case, illustrated in a few slides. These cases will be discussed during the interactive sessions. Send your abstract to meneghel.alessandra@gmail.com
COURSE PROGRAMME
ON-LINE and IN CLASS COURSE
Thursday October 26, 2023
13.00 Participants' registration
14.00 Course opening and introduction
JUVENILE LOCALIZED SCLERODERMA: CLINICAL ASPECTS
Chairs: Martini, Foeldvari
14.20 Case discussion with tele voter TBD
15.00 Classification and Clinical Aspects F. Zulian
15.20 Extracutaneous manifestations and differential diagnosis S. Li
15.40 Pathogenesis K. Torok
16.00 Therapy C. Pain
16.20 Q § A
Coffee break
JUVENILE LOCALIZED SCLERODERMA: DISEASE MONITORING
Chairs: Pain, Zulian
17.00 Skin scoring A. Meneghel
17.20 Thermography G. Martini
17.40 Ophthalmology M.E.Zannin
18.00 Imaging R. Manara
18.20 Q § A
Conclusions of the day
Friday October 27, 2023
JUVENILE SYSTEMIC SCLEROSIS: CLINICAL ASPECTS
Chairs: Kasapkopur, Meneghel
9.00 Case Discussion with tele voter TBD
9.30 Classification and Clinical aspects I. Foeldvari
9.50 Pathogenesis F. Tirelli
10.10 Laboratory tests and biomarkers E. Zanatta
10.30 Cardiovascular monitoring B. Castaldi
11.00 Q§A
Coffee break
12.00 Respiratory monitoring V. Ferraro
12.20 Therapy G. Martini
12.40 Q § A
13.00-14.00 Light Lunch
JUVENILE SYSTEMIC SCLEROSIS: MONITORING
Chairs: Avcin, Anton
14.00 Capillaroscopy E. Zanatta
14.20 Skin scoring I. Foeldvari
14.40 Imaging: HRCT C. Giraudo
15.00 Imaging: Cardiac MRI E. Reffo
15.20 Gastrointestinal tests M. Cananzi
15.40 Severity score (J4S) A. Meneghel
16.00 Q § A
16.30 Start FACE-TO-FACE COURSE
Friday October 27 – Saturday October 28, 2023
Course Venue Dept. Woman's and Child Health, Dept. of Medicine, University of Padua
GENERAL INFORMATION
CONTACTS
Registration enquiries: pres.reghot@mci-group.com
Organizing enquiries: gorcica@forumservice.net
COURSE VENUE
Venue: Department Woman's and Child's Health, https://www.sdb.unipd.it
Location: Padua, Italy
COURSE OPENING & CLOSING
Opening: Thursday October 26, 2023 at 13.00
Closing: Saturday October 28, 2023 at 13.00
PARTICIPANTS
Limit of participants attending to face to face meeting - 40
Limit of participants attending virtually - unlimited
LANGUAGE
The official language of the Course will be English.
COURSE BADGES
A badge will be provided on-site together with the Course kit. Participants are kindly requested to always wear their name badge during the Course.
Participants attending virtually are asked to have their Course Registration name clear when in the virtual waiting room before joining the meeting.
REGISTRATION FEES
Anyone interested to attend is invited to register for the course. You will be requested to indicate whether you plan to attend physically in Padua or virtually via Zoom.
Registration fee for face-to-face attendance includes: participation in the scientific sessions, hands-on workshop, course kit, certificate of attendance, lunch, coffee breaks: 250 euros
Registration fee for virtual attendance includes: participation in the scientific sessions of the online course, virtual access to the Case Discussion with tele voter. certificate of attendance: 200 euros
HOW TO REGISTER
Go to form registration: https://b-com.mci-group.com/CommunityPortal/ProgressivePortal/PRA2023/App/Views/InformationPage/View.aspx?InformationPageID=17465
An invoice will be issued as written confirmation of your registration by the Organizing Secretariat.