Here below you will find a collection of links recommended by PReS, on the topics Education, Diseases, Patients and Parents Organizations, Journals and Professional Organizations.
If you have other recommendations or find any broken links, please send an e-mail to presmembership@mci-group.com .
European Academy of Paediatrics - COVID-19 Resource center
https://www.eapaediatrics.eu/covid-19-resource-centre/
Research:
SHARE
The "Single Hub and Access point for paediatric Rheumatology in Europe"(SHARE) is a European project whose main objective is to improve the quality of care of patients suffering from Paediatric Rheumatic Diseases.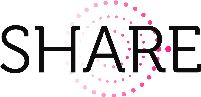 PRINTO
The Paediatric Rheumatology INternational Trials Organisation (PRINTO) is a not for profit, non governmental, international research network founded by Alberto Martini and Nicolino Ruperto in 1996, and initially included 14 European countries (now more than 50 and more than 350 centres worldwide), with the goal to foster, facilitate and co-ordinate the development, conduct, analysis, and reporting of multi-centres, international clinical trials and/or outcome standardisation studies in children with paediatric rheumatic diseases (PRD).

Education:
UNION EUROPÉENNE DES MÉDECINS SPÉCIALISTES – U.E.M.S.
EUROPEAN UNION OF MEDICAL SPECIALISTS
Pediatric section of UEMS
Touch Briefings
'European Musculoskeletal Review and European Paediatrics' journals
Diseases:
The NOMID/CINCA Website

Hyper-IgD and periodic fever syndrome
http://hids.net/
Maladie de Behçet
www.behcet.asso.fr/francais/recherc.htm
Juvenile systemic scleroderma
www.juvenile-scleroderma.com
The Rheumatoid Arthritis Support Network (RASN)
www.rheumatoidarthritis.org
Patients and Parents Organizations:

Printo/PRES parents web site
www.printo.it/pediatric-rheumatology/
Kourir
www.kourir.org
UCAN
www.ucan-u.org
ENCA - European Network for Children with Arthritis
www.enca.org
Journals:
Pediatric Rheumatology Journal
https://ped-rheum.biomedcentral.com/
Annals of Paediatric Rheumatology
www.aprjournal.org
Arthritis and Rheumatism
www3.interscience.wiley.com/cgi-bin/jtoc?ID=76509746
Arthritis Care and Research
www3.interscience.wiley.com/cgi-bin/jtoc?ID=77005015
Clinical and Exprimental Rheumatology
www.clinexprheumatol.org/
Clinical Rheumatology
link.springer.de/link/service/journals/10067/
Current Opinion in Rheumatology
www.co-rheumatology.com/
Journal of Autoimmunity
www.idealibrary.com/cgi-bin/links/toc/au
Lupus
www.arnoldpublishers.com/journals/journpages/09612033.htm
Journal of Rheumatology
www.jrheum.com/
Rheumatology
rheumatology.oupjournals.org
Scandinavian Journal of Rheumatology
www.ingenta.com/journals/browse/scup/469
Zeitschrift für Rheumatologie
link.springer.de/link/service/journals/00393/
Professional organizations:
ACR - The American College of Rheumatology (ACR)
www.rheumatology.org
AFLAR: The African League against Rheumatism:
www.ilar.org
APLAR: The Asia Pacific League of Associations for Rheumatology:
www.aplar2006.com
British Society for Rheumatology
www.rheumatology.org.uk
British Society for Paediatric and Adolescent Rheumatology
www.bspar.org.uk
British Health Professionals in Rheumatology
www.rheumatology.org.uk/BHPR/index.html
Dutch Rheumatology Association (Nederlandse Vereniging voor Reumatologie, NVR (in Dutch)
www.nvr.nl/
European League Against Rheumatism
www.eular.org
FAVOR: FMF Arthritis Vasculitis and Orphan disease Research in Paediatric Rheumatology
www.favor.org.tr
German Society for Paediatric Rheumatology
http://www.rheumanet.org/haus1152.html
http://www.agkjr.de/AGKJRContent/m1/k1/index.aspxx
Greek Rheumatology Society
www.ere.gr/
Indian Pediatric Rheumatology Society
http://www.pedrheumatindia.org/
International League of Rheumatology Associations
www.ilar.org
International Society of Autoinflammatory diseases
fmf.igh.cnrs.fr/ISSAID/
Irish Society for Rheumatology
www.isr.ie/
Österreichische Gesellschaft für Rheumatologie
www.rheuma2000.at
PANLAR: Pan American League of Associations for Rheumatology:
www.panlar.org
Societe Francaise de Rhumatologie (in French)
www.sf-rhumato.org
Società Italiana di Reumatologia
www.reumatologia.it/
Sociedad Portuguesa de Reumatologia
www.spreumatologia.pt/
Spanish Society for Rheumatology (in Spanish)
http://www.reumaped.es/
Swedish Society for Rheumatology (in Swedish)
www.swedemedsoc.se/sektioner/srf