EMERGE EXECUTIVE COMMITTEE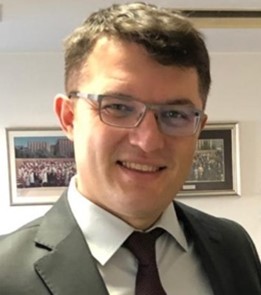 Erdal Sag, MD, MSc is a Paediatric Rheumatologist and Associate Professor working at Ankara Training and Research Hospital, Ankara (Turkey). He completed his pediatric rheumatology fellowship in Hacettepe University, and he also obtained his MSc degree in Paediatric Autoinflammatory Disease Programme from Hacettepe University Institute of Child Health. He had previously conducted some basic research on juvenile dermatomyositis at Prof Lucy Wedderburn's lab at Institute of Child Health, University College London (UK) and also visited the Paediatric Rheumatology Clinic of Great Ormond Street Hospital for Children NHS Foundation Trust, London, UK as a clinical visiting fellow with the support of "EULAR scientific training bursary". He received "FOREUM International Exchange Fellowship Grant" and worked as a guest researcher at Institute of Biomedicine, Aarhus University, Aarhus, Denmark. He serves as an associate editor, editorial board member and review editor for a number of pediatric rheumatology journals. He was involved in and organized many national and international projects. He is an author/co-author of numerous articles in peer reviewed journals. He has been a member of the Paediatric Rheumatology European Society (PReS) since 2013. He is the founder and the first chair of "Turkish Young Pediatric Rheumatologists" group. He is a member of many national/international professional societies, as well as a member of the scientific committee and the organization committee of national/international congresses. He was one of the founders of the EMERGE group and served as the lead for Educational Activities Subcommittee from 2016 to 2022. He is currently the chair of the EMERGE group.

Raquel Campanilho-Marques, MD, MSc, is a Pediatric Rheumatologist working at the Paediatric Rheumatology Unit of Santa Maria Hospital - Lisbon Academic Medical Center, Portugal. She has a special interest in Juvenile Dermatomyositis and she is currently the lead of the Myositis Multidisciplinary Clinic at her hospital. Raquel is an Academic Clinical Lecturer in Rheumatology at Lisbon Academic Medical Centre and she is also working as a Clinical Investigator at the Rheumatology Research Unit of Instituto de Medicina Molecular – Lisbon Academic Medical Center. She is currently the lead of the Education and Training pillar of the PReS Juvenile Dermatomyositis Working Party. During her training, she undertook a Clinical Fellowship for 1 year at the Paediatric Rheumatology Department of Great Ormond Street Hospital for Children NHS Foundation Trust, London, UK, with the support of two EULAR training bursaries. Also with a support of a NIHR grant she did a Clinical Research Fellowship, for two years, at Prof. Wedderburn´s lab", at the Institute of Child Health - University College London. In the EMERGE group she is currently the lead of the Education subcommittee, focusing on organizing webinars, advanced courses and educational material support.

Ezgi Deniz Batu, MD, MSc is a pediatric rheumatologist working currently at Hacettepe University in Ankara, Turkey. She completed her pediatric rheumatology fellowship in Hacettepe University, and she obtained her MSc degree in Paediatric Autoinflammatory Disease Programme from Hacettepe University Institute of Child Health. She had visited the Pediatric Rheumatology Clinic of Nationwide Children's Hospital in Columbus, Ohio, USA as an observer. She has participated in several international projects. She has authored/co-authored 111 papers with 1781 citations and her h index is 21 as of November 2022 (Scopus). She is a member of Paediatric Rheumatology European Society (PReS) and Pediatric Rheumatology International trials organization (PRINTO). And she has been the lead of the Science and Research Pillar in the Vasculitis Working Party of PReS since 2019. In the EMERGE group, she is the coordinator of the Clinical Research and Working Parties Subcommittee.

George Robinson, BSc, PhD, is a Versus Arthritis Career Development Research Fellow working a University College London in the Centre for Adolescent Rheumatology. His research investigates both immune and metabolic pathological mechanisms of juvenile-onset SLE and associated comorbidities. George gained a BSc in Biochemistry in 2015 from the University off Nottingham and a PhD in immunology in 2018 from University College London. His basic and translational research has been recognised through successful publications, competitive grant awards as principal investigator and prestigious academic awards, including the BSR Garrod Award, EULAR Basic Science Award, and the PReS EMERGE Basic/Translational Science Award. George is a proud member of several committees across the immunology and rheumatology research communities, including the British Society for Immunology Forum, PReS EMERGE and Versus Arthritis Fellows Committees, providing a unique early career basic scientist representation. His recent Versus Arthritis Career Development Fellowship will fund his research for the next 5 years as he transitions to an emerging leader in adolescent rheumatology research.

Anita Dhanrajani, MBBS, DNB, MSc is a pediatric rheumatologist and Assistant professor at University of Mississippi Medical Center, Jackson, Mississippi. She completed her Pediatric Rheumatology fellowship from University of British Columbia, Vancouver, Canada in 2016 and subsequently a vasculitis fellowship and lupus fellowship at the Hospital for Sick Children, Toronto, Canada. She has a Masters degree in Health professionals teacher education from the University of Toronto with special focus on competency based curriculum development. She has several peer reviewed publications and textbook chapters on Kawasaki disease, lupus, MIS-C and cytokine storm syndrome. Her role in EMERGE is the creation of an online cross-border global mentoring program centred around the needs of pediatric rheumatology trainees.

Stephanie Shoop-Worrall a Research Fellow in Epidemiology/Data Science, currently focusing on improving the stratified treatment of children, adolescents and adults with psoriatic arthritis. She completed her MSc Epidemiology at Imperial College London in 2014 and my PhD in 2018 at the University of Manchester, focusing on predicting remission for children and young people with juvenile idiopathic arthritis. Her broad research themes are: paediatric rheumatology, machine learning, lifecourse epidemiology and stratified medicine.
Pronouns: she/her Twitter handle: @sshoopworrall

Hanna Lythoge is a final year paediatric rheumatology trainee, currently based in Manchester, UK. She completed her MBChB in 2010 and MRCPCH in 2014. She spent a year working as a clinical research fellow for the UK's Experimental Arthritis Treatment Centre for children in 2015/16 and has continued to pursue her research interests alongside clinical training. Her main areas of interest are juvenile-onset systemic lupus erythematosus and scleroderma. She has been an active member of EMERGE since its formation in 2016 leading in the social media/membership subcommittee and supporting the organisation of the YIM meetings.

Shabnam Singhal BMedSci, BMBS, MRCPCH is a paediatric trainee doctor and NIHR academic clinical fellow based at Alder Her Children's Hospital NHS Foundation Trust and the Experimental Arthritis Treatment Centre 4 Children at University of Liverpool, UK. She completed her BMedSci and BMBS degrees at the University of Nottingham and completed her MRCPCH in 2022. Her research interests within rheumatology include the experience of children and young people, particularly with steroid medication, and how to improve PPI (Patient and Public Involvement) in research. Her role within PRES EMERGE includes managing social media and communications .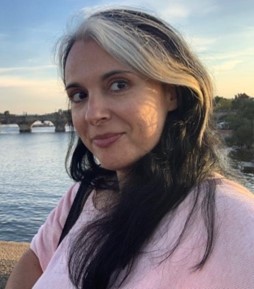 Sónia Melo Gomes is a paediatric rheumatologist from Portugal, based in London, UK. She is a clinical research fellow at the UCL Great Ormond Street Institute of Child Health where she is completing a PhD. Her main research interests are autoinflammation and new diseases.
As an active EMERGE member, Sonia has been one of the main YIM organisers since the 2018 edition and more recently one of the EMERGE representatives in the autoinflammation working party. She is now also forming and leading the Global affairs and country liaison subcommittee.

Nilay Arman, PT, PhD, has been a researcher and teaching staff at Istanbul University-Cerrahpasa, Faculty of Health Science, Department of Physiotherapy and Rehabilitation in Turkey for 13 years. She has an experience in research, clinical and teaching experience in pediatric rheumatology for thirteen years as a physiotherapist. Her special interest and research fields are rehabilitation in pediatric rheumatology and rehabilitation technologies. She has a lot of published articles and abstracts submitted to previous Paediatric Rheumatology European Society (PReS) Congresses on the pediatric rheumatology field. Besides, she has been supervising graduate physiotherapy students who want to pursue master's and doctoral research in pediatric rheumatology for the last four years. She is a member of PReS. She participated in the PReS HP committee in 2020 and contributed to the organization of congresses and strengthening the network of the HP community for the last three years. She has a current role as PReS YIM health professional representative. In the EMERGE group, she wants to help improve communication between health professionals and medical doctors, strengthen interdisciplinary cooperation and contribute to the organization of training for health professionals, and facilitate health professionals' access to project opportunities in the field of pediatric rheumatology.
PREVIOUS CHAIRS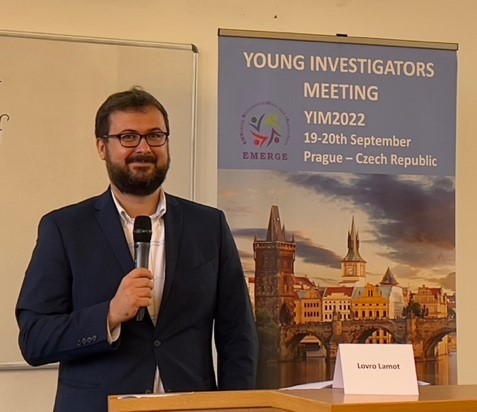 Lovro Lamot, MD, PhD (2019-2022) is pediatric rheumatologist and pediatric nephrology fellow at University Hospital Center Zagreb, as well as postdoctoral fellow and research associate at the University of Zagreb School of Medicine in Zagreb, Croatia. His main research interests are immune mediated inflammatory diseases in children. He finished his PhD in Biomedicine at the University of Zagreb School of Medicine and postdoctoral fellowship in the field of pediatric rheumatology at the University of British Columbia and British Columbia Children's Hospital in Vancouver, Canada. He is editorial board member, peer reviewer and (co)author of numerous articles in peer-reviewed journals in the field of paediatrics, rheumatology, and nephrology. He is member of many professional societies, international scientific congress committees and awareness raising campaigns. He is one of the founders and past head of the EMERGE group.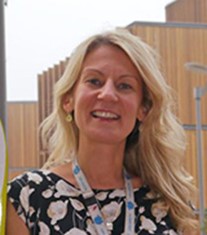 Eve Smith, MD, PhD (2016-2019) is an NIHR funded Academic Clinical Lecturer at the UK's only Experimental Arthritis Treatment Centre for Children (EATC4Children), University of Liverpool. As trainee representative for PReS, between 2013-19, Eve worked to bring together trainees from across Europe and the world to form the PReS 'EMErging RheumatoloGists and rEsearchers' (PReS EMERGE) group, in 2016. In this role, Eve co-led the annual PReS Young Investigator Meetings (YIM) meeting, the PReS EMERGE international fellowship programme, and promoted collaborations between EMERGE, EMEUNET and CARRA early investigators. Eve's research is centred on childhood lupus. Her PhD research focused on the development of urine biomarker panels for use in Childhood Lupus Nephritis (LN). She is a key member of the UK JSLE Cohort Study Steering committee, and has led on a number of studies on behalf of the group. Eve leads the TARGET LUPUS research program, which ultimately aims to develop a treat to target approach for use in JSLE. She is co-PI for a PReS/CARRA supported study looking at 'Identifying Cross-Registry Commonalities to Facilitate International Pediatric Lupus Research'. This study aims to facilitate collaborative studies between the CARRA Lupus Registry, UK JSLE Cohort, and the JIR Pedialup Cohort. Eve is a founding member of the WORD DAY committee (World yOung Rheumatic Diseases Day). This annual event helps to raise awareness of paediatric rheumatic diseases, to promote early diagnosis and referral.