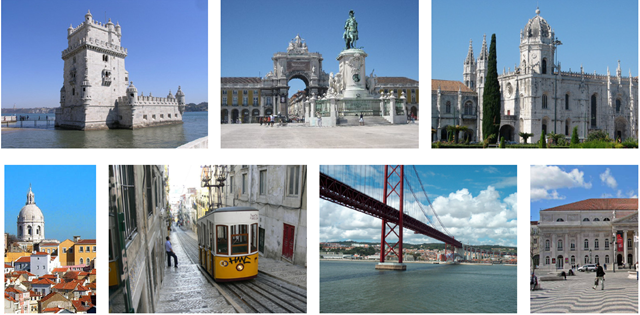 WELCOME MESSAGE
We are delighted to announce the first PReS Educational Course on Juvenile Idiopathic Inflammatory Myopathies (JIIM), to be held as a hybrid meeting on 7th-8th September 2023 at the Instituto de Medicina Molecular, Lisbon, Portugal.
We warmly welcome participants to attend face to face or virtually. The course will cover the pathogenesis, diagnosis and treatment of JIIM, and include workshops allowing candidates to increase competence completing muscle strength testing (MMT8 / CMAS) and skin scores with hands on practice for those attending face to face. Speakers include international experts in JIIM. We welcome the submission of interesting clinical cases, which will be discussed in interactive sessions and ask for abstracts to be sent to pres.jdm.wp@gmail.com by 10th July 2023. For further details and registration, please refer to the full programme.
Kind regards,
Raquel Campanilho-Marques (JDM WP Education Lead) and Liza McCann (JDM WP Chair) on behalf of the PReS JDM Working Party and PReS secretariat.
COURSE DESCRIPTION
LEARNING OBJECTIVES
This course will cover the current state-of-the-art on
Juvenile IIM immunology and pathogenesis
Workshop on muscle and skin scores application
Moving from clinical trials to early treatment to treat-to-target
Handling of refractory cases
COURSE CERTIFICATION
A certificate of attendance will be supplied and send by email to all participants.
COURSE EVALUATION
You will be kindly asked to evaluate the course with respect to educational content, course organisation and venue.
ORGANISATION AND COMMITTEE
SCIENTIFIC COMMITTEE
Liza McCann (Chair of the JDM-WP)
Meredyth Wilkinson (Secretary)
Raquel Campanilho-Marques (Education and Training Lead/EMERGE representative)
Charalampia Papadopoulou (Clinical Care Lead)
Saskia Veldkamp (Basic Science Lead)
Helga Sanner (Past Chair)
Ovgu Kul Cinar (Trainee representative)
Sara Röstlund (AHP representative)
Mette Nørgaard (AHP representative)
Joanne Swan (Parents representative)
Maria Alice Gouveia (Patients representative)
SPEAKERS
Liza McCann Sue Maillard
Meredyth Wilkinson Clarissa Pilkington
Raquel Campanilho-Marques Caren Landes
Charalampia Papadopoulou Rita Pimenta
Saskia Veldkamp Ash Merve
Helga Sanner Sarah Tansley
Ovgu Kul Cinar Hanna Kim
Sara Röstlund Cláudia Brazão
Mette Nørgaard Maria Alice Gouveia
Angelo Ravelli
ORGANIZERS
Raquel Campanilho-Marques with the support of the PReS JDM WP core group and PReS secretariat.
ABSTRACT SUBMISSION
For abstract submission, please send an interesting clinical case illustrated in a few slides. These cases will be discussed in interactive sessions. Send your abstract to pres.jdm.wp@gmail.com.
DEADLINE: July 10th 2023
COURSE PROGRAMME:
DAY 1 – SEPTEMBER 7th 2023
14.00 - 14:20 Course opening and Introduction
Angelo Ravelli, Liza McCann and Raquel Marques
14.20-16:00: Session 1
Chairs – Meredyth Wilkinson and Charalampia Papadopoulou
14.20-14.40: How to diagnose IIM: pitfalls and mimicking diseases – Liza McCann
14.40-15.00: Classification and epidemiology of IIM – Helga Sanner
15.00-15.20: Measurement tools in Juvenile Dermatomyositis – Angelo Ravelli
15:20-15:40: Reference guide to interpretation of Myositis Specific Antibodies – Sarah Tansley (remote)
15:40-16:00: Histopathology in juvenile Idiopathic Inflammatory Myopathies – Ash Merve (remote)
16.00-16.30: COFFEE-BREAK
16:30-18:30: Session 2
Chairs – Ovgu Kul Cinar and Helga Sanner
16.30-17.00: JDM pathophysiology: innate versus adaptive immunity - Saskia Veldkamp
17:00-17:30: JDM and IFN dysregulation - Meredyth Wilkinson
17:30-18:00: Laboratory tests and biomarkers – Saskia Veldkamp
18.00-18.30: Imaging in IIM - Caren Landes (remote)
CONCLUSIONS OF THE DAY
 
DAY 2 – SEPTEMBER 8th 2023
09.00-11:00: Session 3: Disease activity scores application
Chairs – Cláudia Brazão and Saskia Veldkamp
09.00-09.20: Manual Muscle Testing (MMT8 and MMT3) and Childhood Myositis Assessment - Sara Röstlund, Mette Nørgaard and Sue Maillard
09.20-09.40: Skin involvement in JDM – Raquel Marques and Rita Pimenta
09:40-10.00: Exercise training in JDM - Sue Maillard
10.00-11.00: workshop (hands-on) with patients on muscle (MMT8 / CMAS) and skin scores (CDASI, CAT, sDAS) application - Sara Röstlund, Mette Nørgaard and Sue Maillard (Physiotherapists); Rita Pimenta and Cláudia Brazão (Dermatologists)
11.00-11.30: COFFEE-BREAK
11.30-13.15: Session 4
Chairs – Angelo Ravelli and Liza McCann
11.30-12.00 – Severe form presentations of IIM – Clarissa Pilkington
12-12.30 – Lung involvement in IIM: a clinical perspective from presentation to management - Charalampia Papadopoulou
12.30-13.00 – How to manage calcinosis – Ovgu Kul Cinar

13.00-13.15: Clinical Case 1 – Margarida Faria

13.15-13-30: Clinical Case 2 – Teresa Melo
13.30-14.30: LIGHT LUNCH
14.30-16.45: Session 5
Chairs – Raquel Marques and Clarissa Pilkington
14.30-14.45: Patient perspective – Maria Alice Gouveia
14.45-15.15: Long term outcomes – Helga Sanner
15.15-15.45: Overview, evidence for & future use of JAK inhibitors in JDM - Hanna Kim (remote)
15.45-16.15: Treat-to-target approach on IIM - Angelo Ravelli
16.15-16.30: Clinical Case 3 – Bianca Correia
16.30-16.45: Clinical Case 4 – Carolina Zinterl
16.45-17.00: EVALUATION OF THE COURSE AND CLOSING REMARKS
Angelo Ravelli & Raquel Marques
GENERAL INFORMATION
CONTACTS
Registration enquiries: pres.reghot@mci-group.com
Organizing enquiries: pres.jdm.wp@gmail.com
COURSE VENUE
Venue: Instituto de Medicina Molecular – room 58 - https://imm.medicina.ulisboa.pt/
Location: Lisbon - Portugal
COURSE OPENING & CLOSING
Opening: September 7th - 14.00h (registration open from 13.00)
Closing: September 8th – 17.00
PARTICIPANTS
Limit of participants attending to face to face meeting – 50
Limit of participants attending virtually – unlimited
LANGUAGE
The official language of the Course will be English.
COURSE BADGES
A badge will be provided on-site together with the Course kit. Participants are kindly requested to always wear their name badge during the Course.
Participants attending virtually are asked to have their Course Registration name clear when in the virtual waiting room before joining the meeting.
REGISTRATION FEES
Anyone interested to attend is invited to register for the course. You will be requested to indicate whether you plan to attend physically in Lisbon or virtually via Zoom.
Registration fee for face-to-face attendance includes: participation in the scientific sessions, hands-on workshop, course kit, certificate of attendance, lunch, coffee breaks: 275 euros
Registration fee for virtual attendance includes: participation in the scientific sessions, virtual access to workshop, certificate of attendance: 225 euros
An invoice will be issued as written confirmation of your registration by the Organizing Secretariat.