Thank you to our sponsors
Platinum sponsors

Novartis Pharma AG
CH-4002 Basel
Switzerland
Email: novartis.rdu@mci-group.com
Website: www.novartis.com
Novartis is reimagining medicine to improve and extend people's lives. As a leading global medicines company, we use innovative science and digital technologies to create transformative treatments in areas of great medical need. In our quest to find new medicines, we consistently rank among the world's top companies investing in research and development.
Novartis products reach nearly 800 million people globally and we are finding innovative ways to expand access to our latest treatments. About 110,000 people of more than 145 nationalities work at Novartis around the world. Find out more at: www.novartis.com
---

Swedish Orphan Biovitrum AB
SE-112 76 Stockholm
Sweden
Email: info@sobi.com
Website: www.sobi.com/en/immunology
At Sobi, our ambition is to transform the lives of people affected by rare diseases. As a specialised biopharmaceutical company, we provide sustainable access to innovative therapies in the areas of haematology, immunology and specialty care.
Sobi's immunology portfolio enables the treatment of serious, disabling or even life-threatening diseases, and we continue to work with healthcare professionals, patient organisations and other stakeholders to get our treatments to as many patients as possible.
Code: PP-9030 August 2020

GOLD Sponsors

ABBVIE
1 North Waukegan Road
North Chicago, IL 60064
USA
Email:
Website: www.abbvie.com
AbbVie is a global, research-driven biopharmaceutical company committed to developing innovative advanced therapies for some of the world's most complex and critical conditions. The company's mission is to use its expertise, dedicated people and unique approach to innovation to markedly improve treatments across four primary therapeutic areas: immunology, oncology, virology and neuroscience. In more than 75 countries, AbbVie employees are working every day to advance health solutions for people around the world. For more information about AbbVie, please visit us at www.abbvie.com. Follow @abbvie on Twitter, Facebook or LinkedIn.
---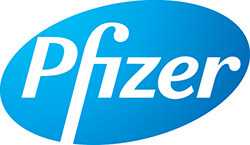 Pfizer Inc.
235 E 42nd St
New York, NY 10017
United States
Email: info@pfizer.com
Website: www.pfizer.com
Pfizer Inc.: Breakthroughs that change patients' lives
At Pfizer, we apply science and our global resources to bring therapies to people that extend and significantly improve their lives. We strive to set the standard for quality, safety and value in the discovery, development and manufacture of health care products. Every day, Pfizer colleagues work across developed and emerging markets to advance wellness, prevention, treatments and cures that challenge the most feared diseases of our time.
SPONSORS

medac Gesellschaft für klinische Spezialpräparate mbH
medac is a privately held pharmaceutical company with a growing pharmaceutical and diagnostics business. Medicinal products from medac support doctors and patients throughout the world in overcoming acute and chronic diseases in the indication areas of oncology, haematology, urology and autoimmune disorders. In addition, medac develops and markets special diagnostic test systems.
Since 1970 medac has been committed to unifying therapeutic and diagnostic areas under one roof.
You can find further information about the company and its products at www.medac.de.
---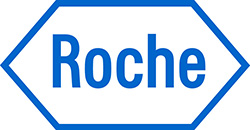 F. Hoffmann - La Roche Ltd
Grenzacherstrasse 124
CH-4070 Basel
Switzerland
Email:
Website: www.roche.com
Headquartered in Basel, Switzerland, Roche is a leader in research-focused healthcare with combined strengths in pharmaceuticals and diagnostics. Roche is the world's largest biotech company, with truly differentiated medicines in oncology, immunology, infectious diseases, ophthalmology and neuroscience.
Roche is also the world leader in in vitro diagnostics and tissue-based cancer diagnostics, and a frontrunner in diabetes management. Roche's personalised healthcare strategy aims at providing medicines and diagnostics that enable tangible improvements in the health, quality of life and survival of patients.
For more information, please visit roche.com.
---