The Young Investigators Meeting (YIM) will be held on 27th September (noon) until 28th September (noon). Following the tradition of YIM, the programme will include oral and poster presentations by young investigators, as well as inspirational talks from recognized speakers who dedicated their career to paediatric rheumatology, educational lectures from health professionals and updates from other societies in the field of paediatrics and rheumatology.

In order to apply for YIM, young researchers are kindly requested to submit an abstract to the PReS Congress and indicate their intention to apply for the YIM during the abstract submission process.

Venue: Erasmus Paviljoen
Hotel: Hotel Novotel
Networking event: Foodhallen
The YIM organizing committee has carefully selected abstracts to be presented during the Meeting in Rotterdam. All accepted abstract are being featured in the attached programme.
Attending the YIM is a unique opportunity to network and learn from your peers in a friendly atmosphere.
The special registration fee to the YIM includes:
Access to the YIM
Access to the PReS Congress
1 night accommodation (room sharing)
1 YIM networking event
Please make the most of these opportunities to mingle and enhance your career path.
Access map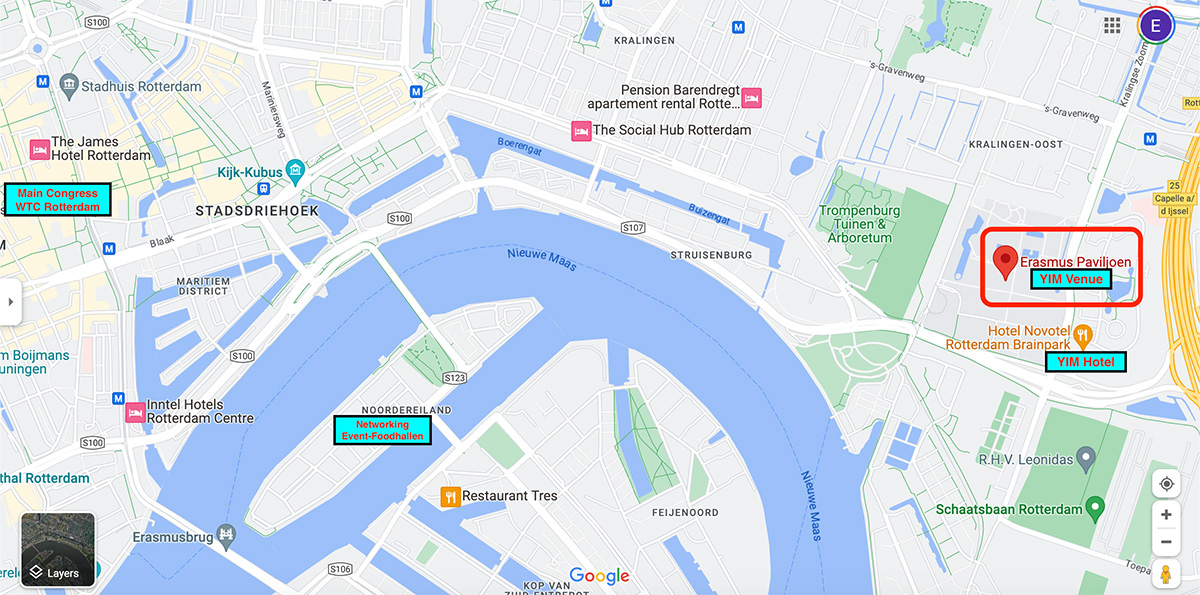 Knowledge-based exam
We would like to bring to your attention a unique opportunity that will be launched for the first time at PReS: the knowledge-based exam in pediatric rheumatology.
We encourage you to take this exam and test your knowledge. This year, the entrance price has been made very affordable for trainee PReS members.