Symposium Organized by Tin Soldiers Global FOP Patient Search
Co-sponsored by International FOP Association, Ipsen Pharma, The Radiant Hope Foundation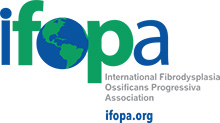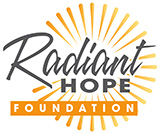 We look forward to hearing from you.

Tin Soliders Symposium: Programme
Pathways to Hope: Finding Children with Rare Conditions – Lessons from Fibrodysplasia Ossificans Progressiva
The Tin Soldiers Global FOP Patient Search program is aimed at finding the thousands of people living with a rare condition and without a diagnosis; it fills the need to find and identify them and connect them to a pathway to care. While the program is global and speaks to all communities, there is a key focus on those suffering a double burden of living in underserved communities. It is a workable and proven model that can be applied to other rare conditions – most especially in the broader MSK category.
"Our focus is on finding the missing. Despite looking for a needle in a haystack, somehow the team is beating the odds. We're finding and connecting them." – Odette Schwegler
1. Introduction by Gavin Jones, Global Advisor, Rare Diseases OPEN Health Group
2. Imagining a different tomorrow
Presentation by Dr Chris Scott
Discussing the implications of implementing the Tin Soldiers Global FOP Patient Search program
Highlighting the process of: lead generation to investigation (medical and otherwise) to patient identification and pathways to care (without giving too much away)
Showing the results in real terms for patients and clinicians
'Imagining' what this could mean in real terms as a model for the broader MSK and Paediatric Rheumatology category by showcasing the architecture of the Global FOP Patient Search – including a look at statistics of FOP along with other MSK conditions (known cases vs expected numbers)
3. A journey to care – finding needles in haystacks and making the 'impossible ' possible

Professional Speakers:
Dr Chris Scott
Associate Professor Paediatric Rheumatologist
University of CapeTown
Red Cross War Memorial Children's Hospital
Vice Chair International Clinical Council for FOP
Board Member Tin Soldiers
Co-Chair Paediatric Global MSK Task Force

Odette Schwegler
Co-Founder and Executive Director
Tin Soldiers Global FOP Patient Search
From the township streets of Alexandra on the out skirts of Johannesburg to the tiny farming town of Lindley in rural Free State, the Tin Soldiers team are on a journey of discovery as they meet people, identified through the Patient Search program, with some of the world's most rare conditions. It's a story that begins with the diagnosis of Africa's first multi-generational family with Fibrodysplasia Ossificans Progressiva, journeys through the experiences of people understanding for the first time the condition that affects them – from FOP to POH, MO and JIA – and ends with hope and support for several Rare families.
The upshot for the FOP community is that The Tin Soldiers Global Patient Search team is not only finding, diagnosing and connecting to care new FOP patients, the program is also helping to grow the network of clinicians who know about FOP significantly. With the discovery of each new patient, more new doctors are connected to the expert global FOP community. Each one crucial to diagnosing those that are missing, educating others and providing the best care to those that live with FOP.
What this means for the broader musculoskeletal community is that in searching for the rarest of the rare, we may have found the 'keys to the kingdom' – a model that can apply to a multitude of other rare conditions and potentially end the isolation of thousands upon thousands of people across the globe living without a diagnosis.
4. Roundtable with the experts
Invitees:
Dr Chris Scott - Paediatric Rheumatologist, Red Cross Children's Hospital, University of Cape Town, South Africa
Dr Fred Kaplan - Isaac & Rose Nassau Professor of Medicine at The University of Pennsylvania Perelman School of Medicine, Philadelphia, USA
Dr Clive Friedman - Assistant Clinical Prof Schulich School of Medicine and Dentistry, Paediatric Oral Health and Dentistry, Ontario, Canada
Dr Patricia Delai - Consultant Doctor for the Brazilian FOP Association, Researcher at Hospital Israelita Albert Einstein, Teaching and Research Institute, Sao Paulo, Brazil
Amanda Cali – Co-founder of Tin Soldiers Global FOP Patient Search, Advisory board member and Executive Associate of the Internation Clinicians Council on FOP
Odette Schwegler – Co-Founder and Executive Director, Tin Soldiers Global FOP Patient Search
Vanda Harries – Strategic Communications Director, Tin Soldiers Global FOP Patient Search
5. Ask the Experts