PReS would like to thank the following sponsors for their support:
Platinum sponsors

Novartis Pharma AG
CH-4002 Basel
Switzerland
Email: viviam.canon_garcia@novartis.com
Website: www.novartis.com
Novartis is reimagining medicine to improve and extend people's lives. As a leading global medicines company, we use innovative science and digital technologies to create transformative treatments in areas of great medical need. In our quest to find new medicines, we consistently rank among the world's top companies investing in research and development.
Novartis products reach nearly 800 million people globally and we are finding innovative ways to expand access to our latest treatments. About 110,000 people of more than 145 nationalities work at Novartis around the world. Find out more at: www.novartis.com
---

Swedish Orphan Biovitrum AB
SE-112 76 Stockholm
Sweden
Email: info@sobi.com
Website: www.sobi.com
Within the therapeutic area of Immunology, Sobi is dedicated to the treatment of rare, ultra-rare and severe diseases. This dedication combined with a rare expertise has resulted in a long history of developing transformative treatments for patients with high unmet medical needs. Our ability to identify unmet medical needs, develop treatments and secure evidence has been instrumental in the success of our current therapies. Our track record in getting innovative treatments to the people who need them positions us well to take a leading role in Immunology. We keep challenging the status quo and are dedicated to the continuous discovery of high-potential therapies that we can develop to make a lasting impact and create sustainable value, sooner rather than later. Through close collaboration with rare disease communities, we continue to improve access to care for those otherwise overlooked.
Please submit any medical questions to the Sobi medical team at medical.info@sobi.com, providing the following pieces of information: Name, Country, Product (if not product related please indicate: question not related to product) Email address, your question.
PP-12167 July 2021
---
Gold sponsors

AbbVie
26525 North Riverwoods Boulevard
60045, Mettawa, IL USA

Email: valerio.carriero@abbvie.com
Website: http://abbvie.com
AbbVie's mission is to discover and deliver innovative medicines that solve serious health issues today and address the medical challenges of tomorrow. We strive to have a remarkable impact on people's lives across several key therapeutic areas: immunology, oncology, neuroscience, eye care, virology, women's health and gastroenterology, in addition to products and services across its Allergan Aesthetics portfolio. For more information about AbbVie, please visit us at www.abbvie.com.
Follow @abbvie on Twitter, Facebook, Instagram, YouTube and LinkedIn.
---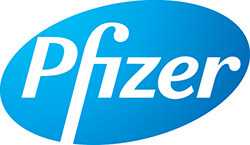 Pfizer Inc.
235 E 42nd Sr
New York, NY 10017
United States
Email: medical.information@pfizer.com
Website: www.pfizer.com
Pfizer Inflammation & Immunology is committed to delivering breakthroughs to improve the lives of people living with autoimmune and chronic inflammatory diseases. Our approach to R&D has granted us a broad pipeline and helps us advance research with the goal of creating life-changing impact for patients.
---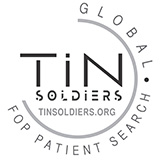 Tin Soldiers Global FOP Patient Search
1:64 John MacKenzie Drive Emmarentia
2195 Johannesburg
South Africa
Email: odette@blinkpictures.net
Website: www.tinsoldiers.org
The Tin Soldiers Global FOP Patient Search mission is to identify every person with Fybrodysplasia Ossificans Progressiva (FOP) living in isolation and to connect them to a diagnosis, appropriate medical support and pathways to care. Our strategy delivers a globally relevant, multi-pronged awareness and education campaign that targets a wide range of HCPs and the public – including in underserved communities. The program provides education and offers access to resources, a support network and information on medical care. This work has led to the diagnosis of several other rare musculoskeletal conditions. We propose this model as a valid program for finding and supporting children with rare conditions.
Sponsors

ACERAGEN
15 TW Alexander Drive
Durham, NC 27709
United States
Email: info@aceragen.com
Website: www.aceragen.com
Aceragen is a rare and orphan disease biopharmaceutical company. Our goal is to provide rare-disease patients with compelling new therapeutic options that will allow them to lead the fullest lives possible.
Acid ceramidase deficiency presenting as Farber disease represents the first example of our approach in action. The disease can result in a great deal of suffering for patients and families, and there is no disease-specific therapy available. Patients with Farber disease are commonly misdiagnosed as having JIA, because of symptoms including arthritis and joint contractures.
---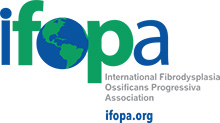 International FOP Association
1520 Clay St, Ste H2
North Kansas City, Missouri 64116
United States
Email: together@ifopa.org
Website: www.ifopa.org
Fibrodysplasia ossificans progressiva (FOP) is one of the rarest, most disabling genetic conditions known to medicine; it causes bone to form in muscles, tendons, ligaments & other connective tissues. The IFOPA funds research to find a cure for FOP while supporting, connecting and advocating for individuals with FOP and their families, and raising awareness worldwide. The IFOPA's FOP Patient Registry is the largest and most in-depth database of clinical and medical information about FOP and those who are living with the disease. Information for physicians at ifopa.org/for_medical_professionals
---

Ipsen Pharma
65 Quai Georges Gorse
92100 Boulogne-Billancourt
France
Website: www.ipsen.com
Ipsen is a leading global biopharmaceutical company focused on innovation and Specialty Care.
It develops and commercializes innovative medicines in three key therapeutic areas - Oncology, Neuroscience and Rare Diseases.
Ipsen is committed to making innovative new treatments available to people with rare diseases as quickly as possible. Ipsen's rare disease portfolio includes a broad range of high-quality, innovative treatments to help improve the lives of patients with rare diseases.
Ipsen sells more than 20 medicines in over 110 countries and has more than 5,700 employees worldwide.
---

medac GmbH
Theaterstr. 6
22880 Wedel
Germany
Email: contact@medac.de
Website: www.medac.de
medac is a privately held pharmaceutical company with a growing pharmaceutical and diagnostics business. Medicinal products from medac support doctors and patients throughout the world in overcoming acute and chronic diseases in the indication areas of oncology, haematology, urology and autoimmune disorders. In addition, medac develops and markets special diagnostic test systems.
Since 1970 medac has been committed to unifying therapeutic and diagnostic areas under one roof.
You can find further information about the company and its products at www.medac.de.
---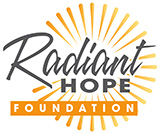 The Radiant Hope Foundation
203 Laurel Hill Road
Mountain Lakes, New Jersey 07046
USA
Email: akanga41@gmail.com
The Radiant Hope Foundation is a family foundation focused on funding innovative ideas and visionary pursuits in the world of rare diseases and beyond.