PReS would like to thank the following sponsors for their support:
Platinum sponsors

Novartis Pharma AG
Forum 1, Novartis Campus
CH-4056, Basel
Switzerland
Email: viviam.canon_garcia@novartis.com
Website: www.novartis.com
Novartis is reimagining medicine to improve and extend people's lives. As a leading global medicines company, we use innovative science and digital technologies to create transformative treatments in areas of great medical need. In our quest to find new medicines, we consistently rank among the world's top companies investing in research and development. Novartis products reach nearly 800 million people globally and we are finding innovative ways to expand access to our latest treatments. About 110,000 people of more than 140 nationalities work at Novartis around the world.
---

Swedish Orphan Biovitrum AB
SE-112 76 Stockholm
Country: Sweden
Email: info@sobi.com
Website: www.sobi.com
About Sobi™
Within the therapeutic area of Immunology, Sobi is dedicated to the treatment of rare, ultra-rare and severe diseases. This dedication combined with a rare expertise has resulted in a long history of developing transformative treatments for patients with high unmet medical needs. Our ability to identify unmet medical needs, develop treatments and secure evidence has been instrumental in the success of our current therapies. Our track record in getting innovative treatments to the people who need them positions us well to take a leading role in Immunology. We keep challenging the status quo and are dedicated to the continuous discovery of high-potential therapies that we can develop to make a lasting impact and create sustainable value, sooner rather than later. Through close collaboration with rare disease communities, we continue to improve access to care for those otherwise overlooked.
Gold sponsors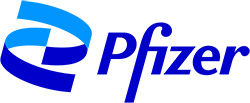 Pfizer Inc.
235 E 42nd St
New York, NY 10017
United States
Website: www.pfizer.com
At Pfizer, we apply science and our global resources to bring therapies to people that extend and significantly improve their lives. We strive to set the standard for quality, safety and value in the discovery, development and manufacture of health care products, including innovative medicines and vaccines. Every day, Pfizer colleagues work across developed and emerging markets to advance wellness, prevention, treatments and cures that challenge the most feared diseases of our time. Consistent with our responsibility as one of the world's premier innovative biopharmaceutical companies, we collaborate with health care providers, governments and local communities to support and expand access to reliable, affordable health care around the world. For more than 150 years, we have worked to make a difference for all who rely on us. We routinely post information that may be important to investors on our website at www.Pfizer.com.

In addition, to learn more, please visit us on www.Pfizer.com and follow us on Twitter at @Pfizer and @Pfizer News, LinkedIn, YouTube and like us on Facebook at Facebook.com/Pfizer.
Silver sponsors


Aceragen
15 TW Alexander Drive
Durham, North Carolina 27709
USA
Email: info@aceragen.com
Website: www.aceragen.com
Aceragen is a biopharmaceutical company focused on developing therapies for patients with rare and orphan diseases. We are engaged in the clinical development of recombinant human acid ceramidase (ACG-801) for the treatment of patients with Farber disease, a lysosomal storage disorder. Though Farber has a broad phenotype, it is most often misdiagnosed as juvenile idiopathic arthritis (JIA) or seronegative rheumatoid arthritis and currently requires genetic or enzyme testing to diagnose. Please speak to us about free test options.
Sponsors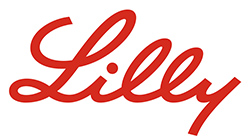 Eli Lilly and Company
Lilly Corporate Center
Indianapolis, Indiana, 46285
USA
Website: www.lilly.com
Eli Lilly and Company is a global healthcare leader that unites caring with discovery to create medicines that make life better for people around the world. We were founded more than a century ago by a man committed to creating high-quality medicines that meet real needs, and today we remain true to that mission in all our work. Across the globe, Lilly employees work to discover and bring life-changing medicines to those who need them, improve the understanding and management of disease, and give back to communities through philanthropy and volunteerism. To learn more about Lilly, please visit us at www.lilly.com and http://newsroom.lilly.com/social-channels
---

medac GmbH
Theaterstrasse 6
22880 Wedel
Germany
Email: contact@medac.de
Website: www.medac.de
medac GmbH is a privately held, global pharmaceutical company with a growing pharmaceutical and diagnostics business. Since its foundation in Germany in 1970, medac has been specializing in the treatment of diseases within the indication areas oncology, hematology, urology and autoimmune disorders. medac has become known for developing innovative products also in less common indications. This dedication has resulted in a comprehensive portfolio of pharmaceutical products that help make a difference in the lives of patients. medac continually invests in its product development and manufacturing to meet both: patients' needs and the demands of healthcare professionals.
---

Paediatric Rheumatology INternational Trials Organisation (PRINTO)
via Gaslini 5,
16147 Genoa
Italy

Email: printo@gaslini.org
Website: www.printo.it – www.printo.it/pediatric-rheumatology/
The Paediatric Rheumatology INternational Trials Organisation (PRINTO) is a not for profit, non governmental, international research network founded by Alberto Martini and Nicolino Ruperto in 1996, and initially included 14 European countries (now more than 90 countries and more than 700 centres worldwide), with the goal to foster, facilitate and co-ordinate the development, conduct, analysis, and reporting of multi-centres,international clinical trials and/or outcome standardisation studies in children with paediatric rheumatic diseases (PRD).
Local Support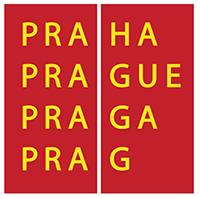 Prague City Tourism is a modern marketing organization that works to develop both domestic and incoming tourism. It provides information about Prague to both domestic and incoming tourists and the media. It reflects the quality of life of Praguers, the local community, and the development of cultivated tourism.
Amongst all activities, it organizes educational lecture series on the past and present of Prague for professionals and the general public. The organisation is also responsible for managing the operations of the historical Old Town Hall.
It cooperates actively with other organizations such as CzechTourism, Czech Centers, the Ministry of Regional Development of the Czech Republic, and Czech embassies and consulates that fall under the auspices of the Ministry of Foreign Affairs of the Czech Republic.